Meetings are held on the last Saturday of every month between 0930-1000 arrival (with small exceptions and changes for Holidays etc). Anyone is free to drop in!
We also have
.
February 2017 was our 10th Anniversary – Goodness!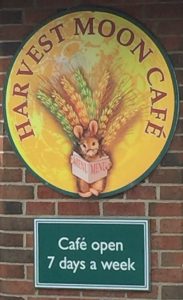 Our new venue is The Harvest Moon Cafe at Capel St. Mary on the A12 just outside Ipswich on the road to Colchester.London Road, Capel St Mary, IP9 2JR. 51 57′ 42″ N 1 01; 47″ E. It is next door to The Bypass Nursery.